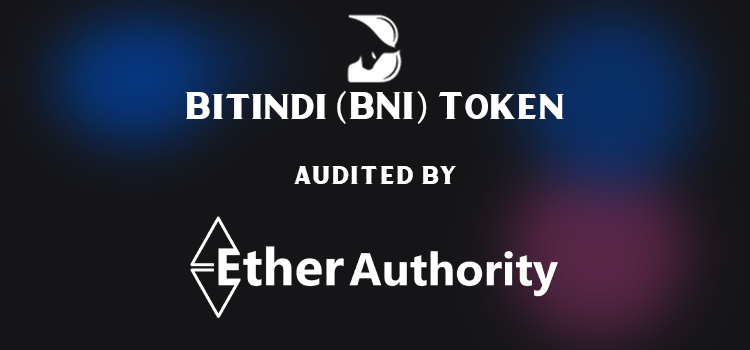 The BNI token smart contract is an ecosystem token in various blockchain networks like BSC, Arbitrum, Bitindi mainnet.

The token is without any other custom functionality and without any ownership control, which makes it truly decentralized. 

This token will be transformed as a native currency in the Bitindi blockchain as a platform token.
Website:
https://bitindi.org

According to the standard audit assessment, Customer`s solidity based smart contracts are "Well Secured". This token contract does not have any ownership control, hence it is 100% decentralized.
We used various tools like Slither, Solhint and Remix IDE. At the same time this finding is based on critical analysis of the manual audit.
We found 0 critical, 0 high, 0 medium and 0 low and some very low level issues.
These issues are fixed / acknowledged for the smart contract code.