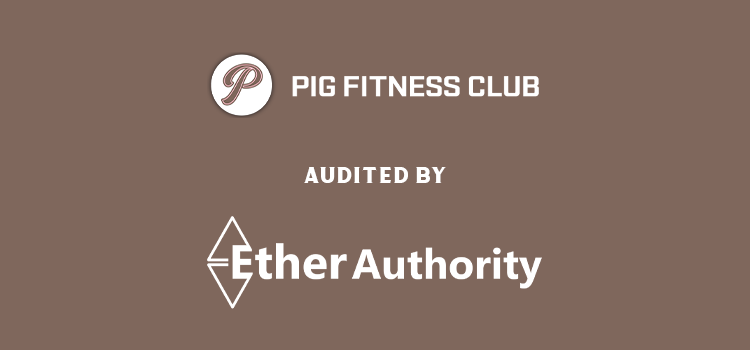 Pig Fitness Club is a collection of 10,000 unique 3D Pig NFTs living on the Ethereum blockchain. We are here to start a revolution, rewriting how fitness works and shaping the future of fitness. We strive to integrate Web3 and the metaverse with the fitness industry in order to bring it to another level.

The Pig Fitness Club is a NFT token contract which allows minting, airdrop, burn.
Website:
https://pigfitnessclub.io

According to the standard audit assessment, Customer`s solidity smart contracts are " Secured". Also, these contracts do contain owner control, which does not make them fully decentralized.
We used various tools like Slither, Solhint and Remix IDE. At the same time this finding is based on critical analysis of the manual audit.
We found 0 critical, 0 high, 0 medium and 3 low and some very low level issues.All the issues have been fixed / acknowledged in the revised code.