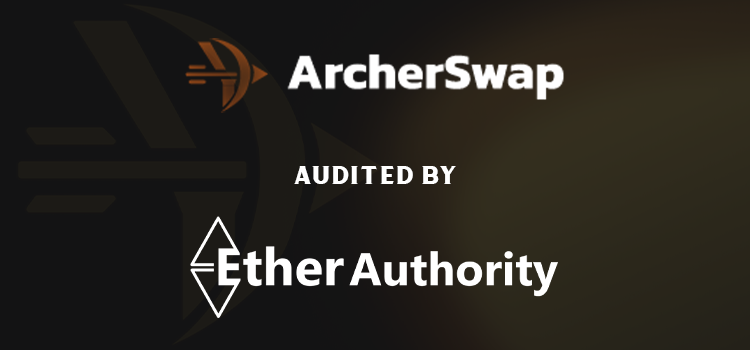 ArcherSwap is a crypto world for users to trade, earn, and game. It's the best choice for projects on Core Chain with features including AMM, NFT, and GameFi.

The ArcherSwap Contracts handle multiple contracts, and all contracts have different functions.

BowStakingToken: This contract handles swapping to and from xBOW, ArcherSwap's staking token. And the place where bow's live to create xbow.

SyrupBar: It is used for BOW staking.

LakeOfBow: LakeOfBow is MasterChef's left hand and kinda a wizard. He can brew Bow from pretty much anything! This contract handles "serving up" rewards for xBow holders by trading tokens collected from fees for Bow.

MasterChef: MasterChef is the master of BOW.

The ArcherSwap Contracts have functions like adding a new pair and LPs, depositNFT,  withdrawNFT, deposit, withdraw, reward, mint, swap, burn, skim, etc.
Website:
https://archerswap.finance

According to the standard audit assessment, Customer`s solidity smart contracts are "Secured". This token contract does contain owner control, which does not make it fully decentralized.
We used various tools like Slither, Solhint and Remix IDE. At the same time this finding is based on critical analysis of the manual audit.
We found 0 critical, 0 high, 0 medium and 1 low and some very low level issues.