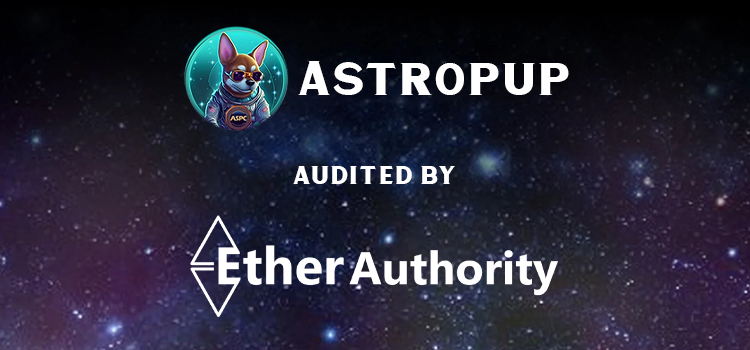 Project Background
AstroPup Coin is an ERC20 token built on the Ethereum blockchain.

AstroPup Coin is built using the latest versions of OpenZeppelin smart contracts, ensuring a high level of security and compliance.

AstroPup Coin uses a burn mechanism to decrease the token supply over time, potentially increasing the value of remaining tokens. The initial burn rate is set to 1%, but can be modified to adapt to market conditions.
Website: https://www.astropupcoin.com
Executive Audit Summery

According to the standard audit assessment, Customer`s solidity based smart contracts are

"Well Secured"

.

The project owner also completed the KYC with EtherAuthority which can be verified

 here

.

We used various tools like Slither, Solhint and Remix IDE. At the same time this finding is based on critical analysis of the manual audit.
We found 0 critical, 0 high, 0 medium and 2 low and some very low level issues. We confirm that All severity issues are solved in the revised smart contract.
Audit Report in PDF
Audit Report Flip book