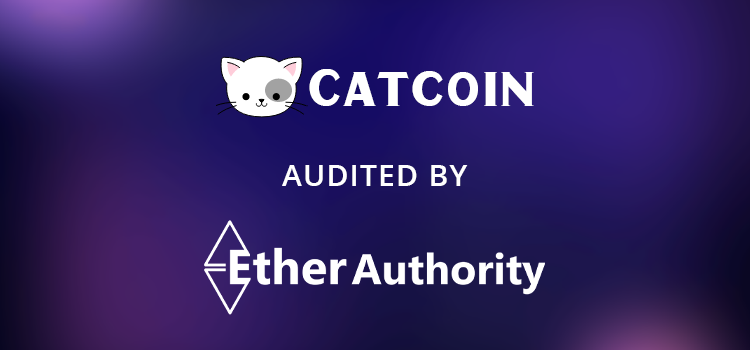 Catcoin is a digital asset that uses cryptography to secure transactions. It is developed on Binance. Catcoin is the first decentralized web3 project to bring a share-to-earn concept among crypto users where users will earn catcoin tokens for sharing news.

Catcoin is a token used for the Catcoin community and ecosystem. 

Catcoin uses BinanceSmart Chain (BNB CHAIN) that uses BNB Chain as its main chain, which is faster, cheaper than Ethereum, and has a more extraordinary ability for scalability

Catcoin Contracts have functions  like receive, addLiquidity, bulkAntiBot, etc.
Website:
https://catcoin.com

According to the standard audit assessment, Customer`s solidity smart contracts are " Secured". Also, these contracts do contain owner control, which does not make them fully decentralized.
We used various tools like Slither, Solhint and Remix IDE. At the same time this finding is based on critical analysis of the manual audit.
We found 0 critical, 0 high, 0 medium and 2 low and some very low level issues.