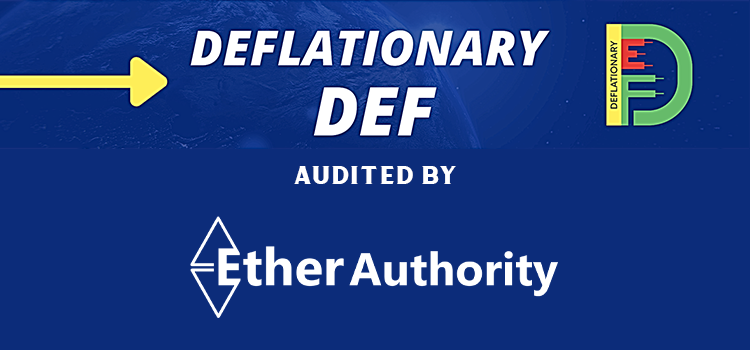 The Deflationary is a DEF token smart contract in Binance Smart Chain.

DEF is the native utility token for the DEFswap Finance platform.

DEF is a true deflationary token with a use case and a goal of creating financial literacy. 

DEF tokens can also be used to purchase DEF NFTs directly from the NFT store. 

Converting DEF token into fiat is not required before making online purchases at most retail platforms like Shopify and more. 

Inflation is a lifetime problem and $DEF has a lifetime deflationary solution.
Website:
https://www.deflationarytoken.com

According to the standard audit assessment, Customer`s solidity smart contracts are "Secured". This token contract does contain owner control, which does not make it fully decentralized.
We used various tools like Slither, Solhint and Remix IDE. At the same time this finding is based on critical analysis of the manual audit.
We found 0 critical, 0 high, 1 medium and 0 low and some very low level issues.