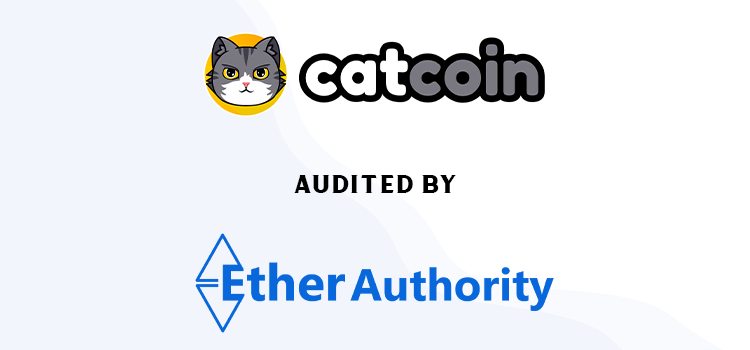 CatCoin's new contract upgrade provides the ultimate in functionality & security.

Catcoin is one of the safest contracts ever created in the BSC space. It is thought to be simple and efficient, yet functional and secure.

Catcoin is able to securely retain its crucial functions such as multiSendTokens, swapAndLiquify, setBuy, setSell, etc.
Website:
https://catcoin.io

According to the standard audit assessment, Customer`s solidity smart contracts are "Secured". Also, these contracts do contain owner control, which does not make them fully decentralized.
We used various tools like Slither, Solhint and Remix IDE. At the same time this finding is based on critical analysis of the manual audit.
We found 0 critical, 0 high, 0 medium and 1 low and some very low level issues.