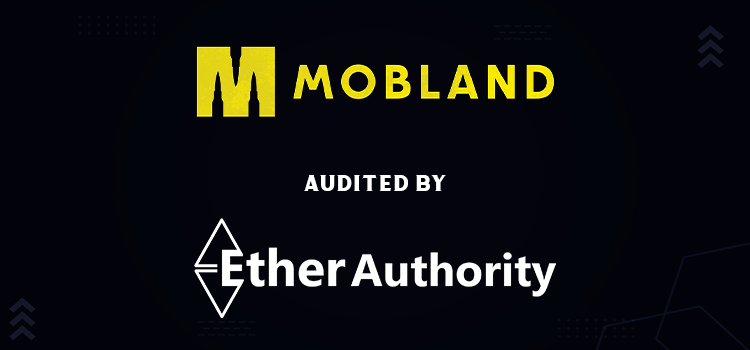 MOBLAND is introducing a revolutionary NFT borrow and lending marketplace set to disrupt the way players transact within and beyond the game. 

The Shadow Market gives the Turf & Farm Owners the unique ability to earn by renting out (lending) their assets within the MOBLAND ecosystem.

The Shadow Market will allow players to Lend/Borrow Turfs & Farms, Consume SEED, Grow BUD & Upgrade Farms.

The in-game Shadow Market is utilized to borrow and/or lend in-game assets.  Owners (Lenders) have the freedom to set lending parameters and list assets on the marketplace where Renters (Borrowers) can efficiently search the marketplace to borrow assets.  

Mobland Contracts have functions like mint, burn, lock, unlock, mintMany, mintBatch, Buy an NFT, etc. 

The Mobland contract inherits the ERC20, AddressUpgradeable, SafeMathUpgradeable, ERC721Upgradeable, ERC721EnumerableUpgradeable, AddressUpgradeable, ERC1155, Ownable, Address, ERC721, Pausable, StringsUpgradeable, OwnableUpgradeable, IERC165Upgradeable, IERC721Upgradeable, ERC165 standard smart contracts from the OpenZeppelin library. 

These OpenZeppelin contracts are considered community-audited and time-tested, and hence are not part of the audit scope.
Website:
https://mob.land

According to the standard audit assessment, Customer`s solidity smart contracts are " Secured". Also, these contracts do contain owner control, which does not make them fully decentralized.
We used various tools like Slither, Solhint and Remix IDE. At the same time this finding is based on critical analysis of the manual audit.
We found 0 critical, 1 high, 0 medium and 2 low and some very low level issues. All issues have been fixed / acknowledged in the revised code.