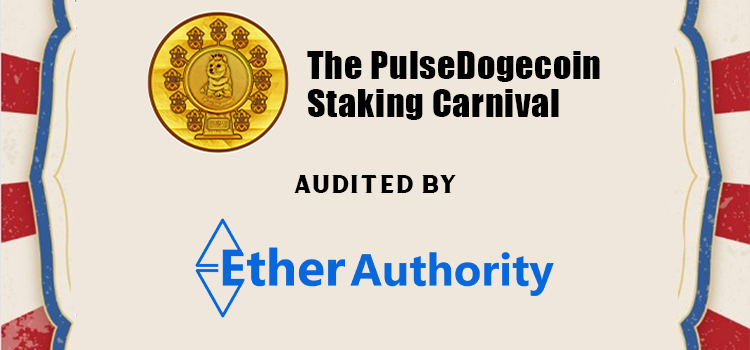 The Staking Carnival aims to provide a new staking mechanism that imbues $PLSD with utility, value and YIELD.

The Staking Carnival is a decentralized finance (DeFi) platform that allows users to stake their tokens for 90-day periods. The staking period is standardized, with all users participating for the same 90 days. The only way to earn rewards is by staking for the entire 90-day period, which means that you need to stake before the 90-day period starts and end the stake after the 90-day period ends.

In addition to PLSD staking, there are also "Carnival" lotteries, An ASIC "Community Miner", WAATCA NFTs, A Buy and Burn contract, a CARN Token Booth, and PulseBitcoinLock NFT Rewards Contract.

The Staking Carnival contract inherits the IERC20, SafeERC20, ReentrancyGuard, ERC721, ERC721URIStorage, ERC721Burnable, Counters, Ownable, ERC20, ERC20Burnable standard smart contracts from the OpenZeppelin library. 

These OpenZeppelin contracts are considered community-audited and time-tested, and hence are not part of the audit scope.
Website:
https://carn.app

According to the standard audit assessment, Customer`s solidity smart contracts are "Secured". These contracts do contain owner control, which does not make them fully decentralized.
We used various tools like Slither, Solhint and Remix IDE. At the same time this finding is based on critical analysis of the manual audit.
We found 0 critical, 0 high, 0 medium and 3 low and some very low level issues. All these issues are resolved in the revised contract code.