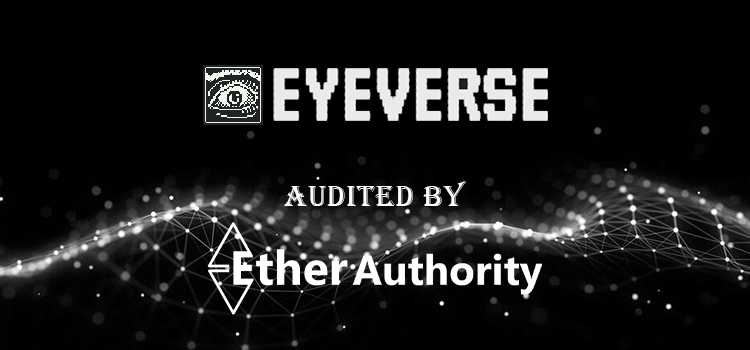 Eyeverse: A world of darkness and little light, a world of mystery and many realms that fight. Where the Eye Kings are superior beings with roundtables of Eye Lords. Eye Lords that lead armies of Night Watchers and Day Watchers ruling all The Watched.
Eyeverse Contract is an NFT smart contract, having functions like burn, mint, stake, unStake, claim, etc.
Website:
https://eyeverse.world

According to the standard audit assessment, Customer`s solidity based smart contracts are "Secured". This token contract does contain owner control, which does not make it fully decentralized.
We used various tools like Slither, Solhint and Remix IDE. At the same time this finding is based on critical analysis of the manual audit.
We found 0 critical, 0 high, 0 medium and 1 low and some very low level issues.